STEP UP TO NEW LEVELS OF RELAXATION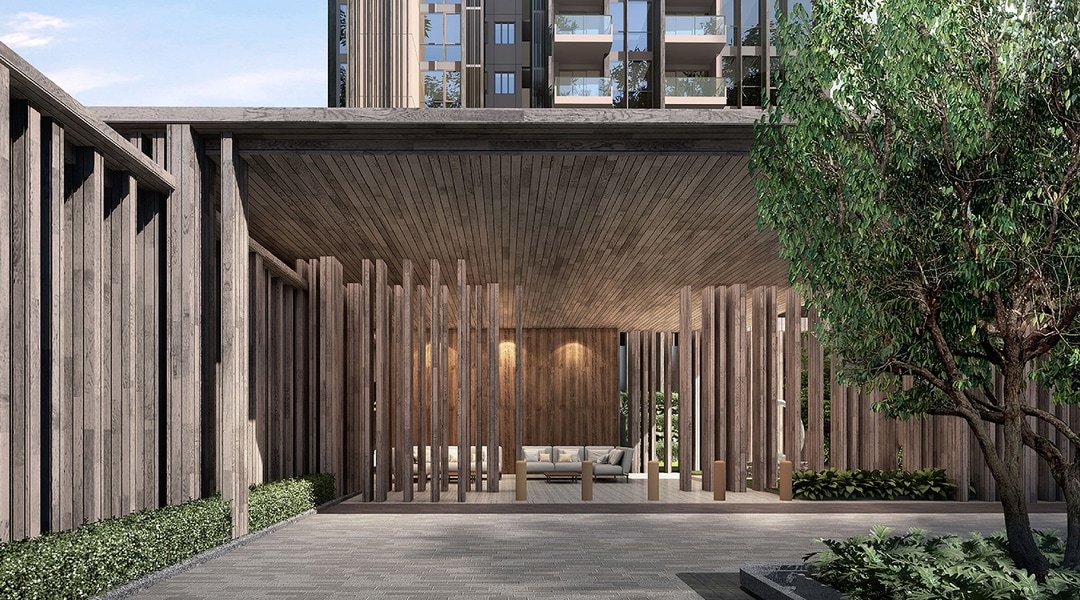 From the moment of arrival, the scene is set for elevated living. Sleekly detailed with luxe verdant accents, the Arrival Courtyard is a tantalising hint of what awaits within. Ease into a life of comfort with the Concierge team on hand to tend to your needs and wants, including transport arrangements, laundry, housekeeping and more.*
*Please note that these services are chargeable and are provided by third-party vendors. Our Concierge will assist in making arrangements, but residents will have to bear all chargeable costs incurred. Services may be modified according to availability and at the discretion of the management. Terms and conditions apply.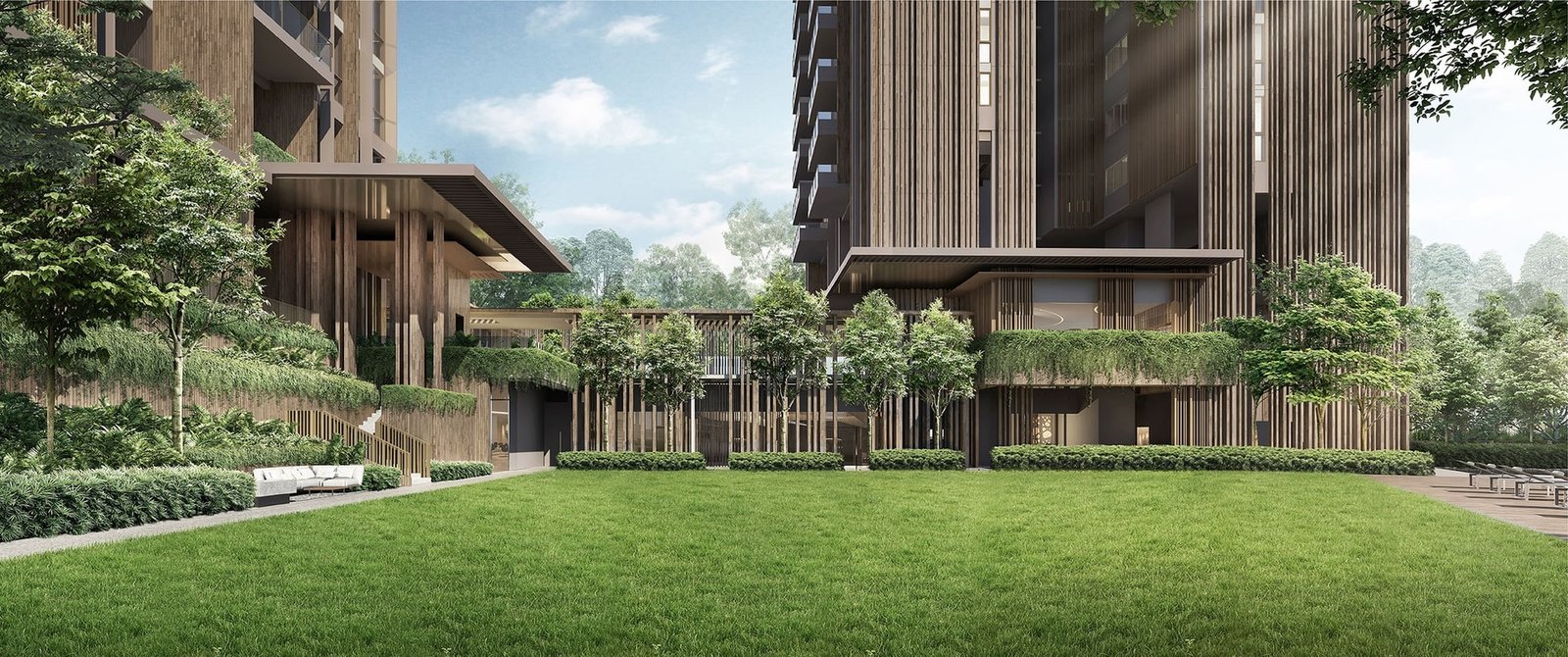 In contemporary city living, what truer measure of luxury than space to breathe? The perfect foil to the two towering residential blocks, the landscaping is designed to heighten that rare sense of freedom.
Taking centre stage is the Great Lawn, an expanse of emerald green flanked by the sapphire blue of the 50m Lap Pool. With the gymnasium cantilevering over the lawn, let the open vista inspire your workouts.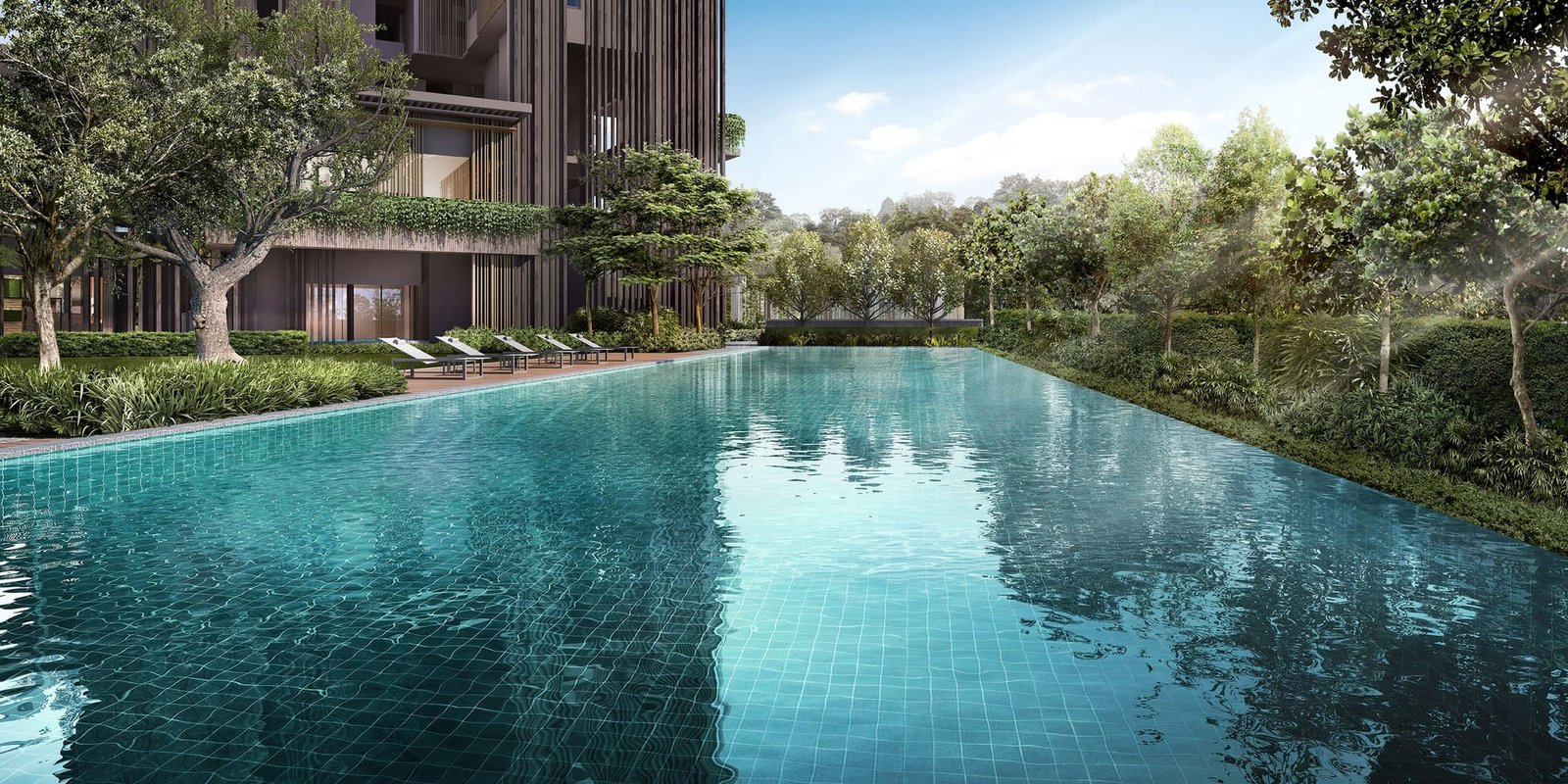 Next to the Great Lawn, the 50m Lap Pool beckons you to take a dip.
Escape to this tranquil spot in Tranquility Garden when you need respite from the world, book in one hand and cup of tea in the other.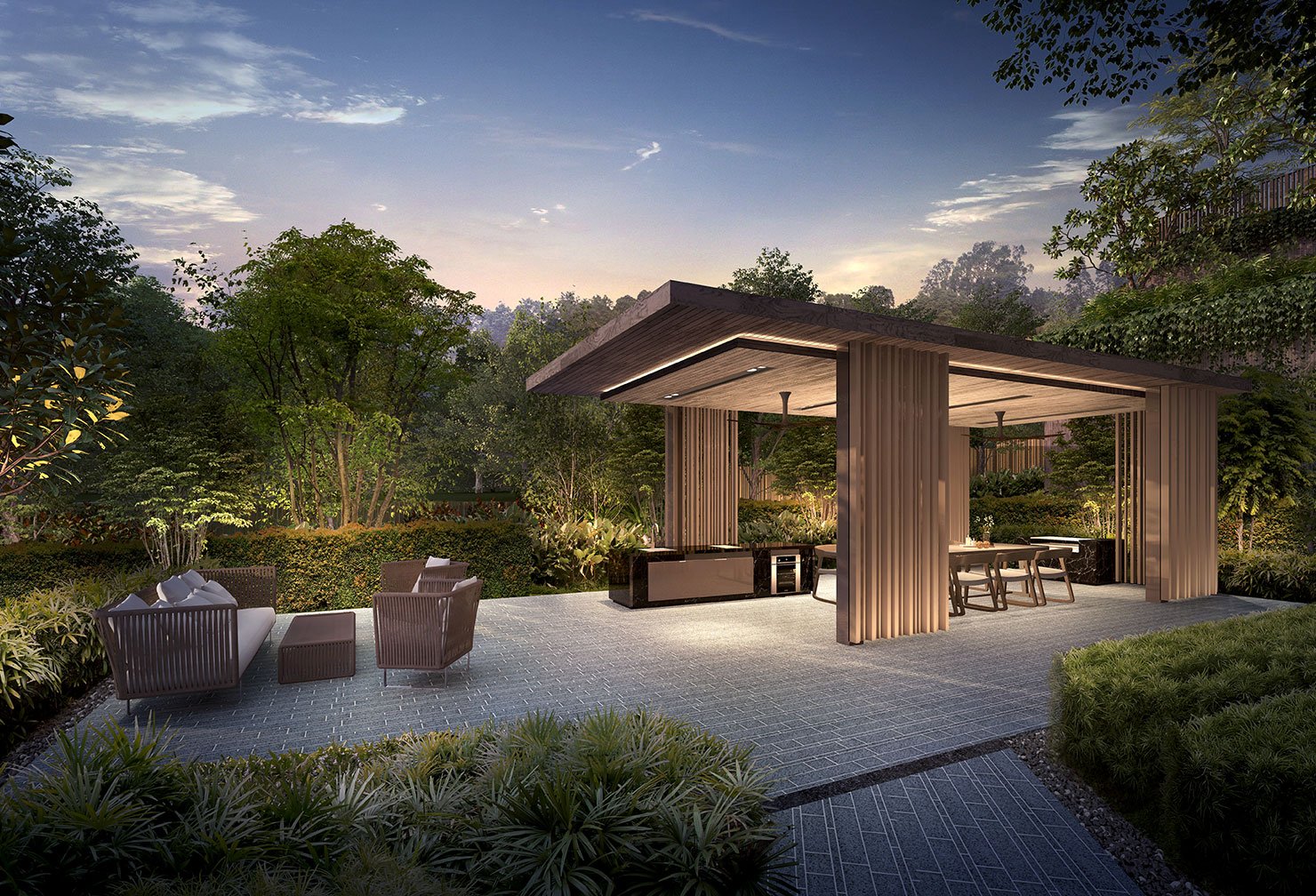 Host a party or gather your friends and family for a casual cookout at Gourmet Salon.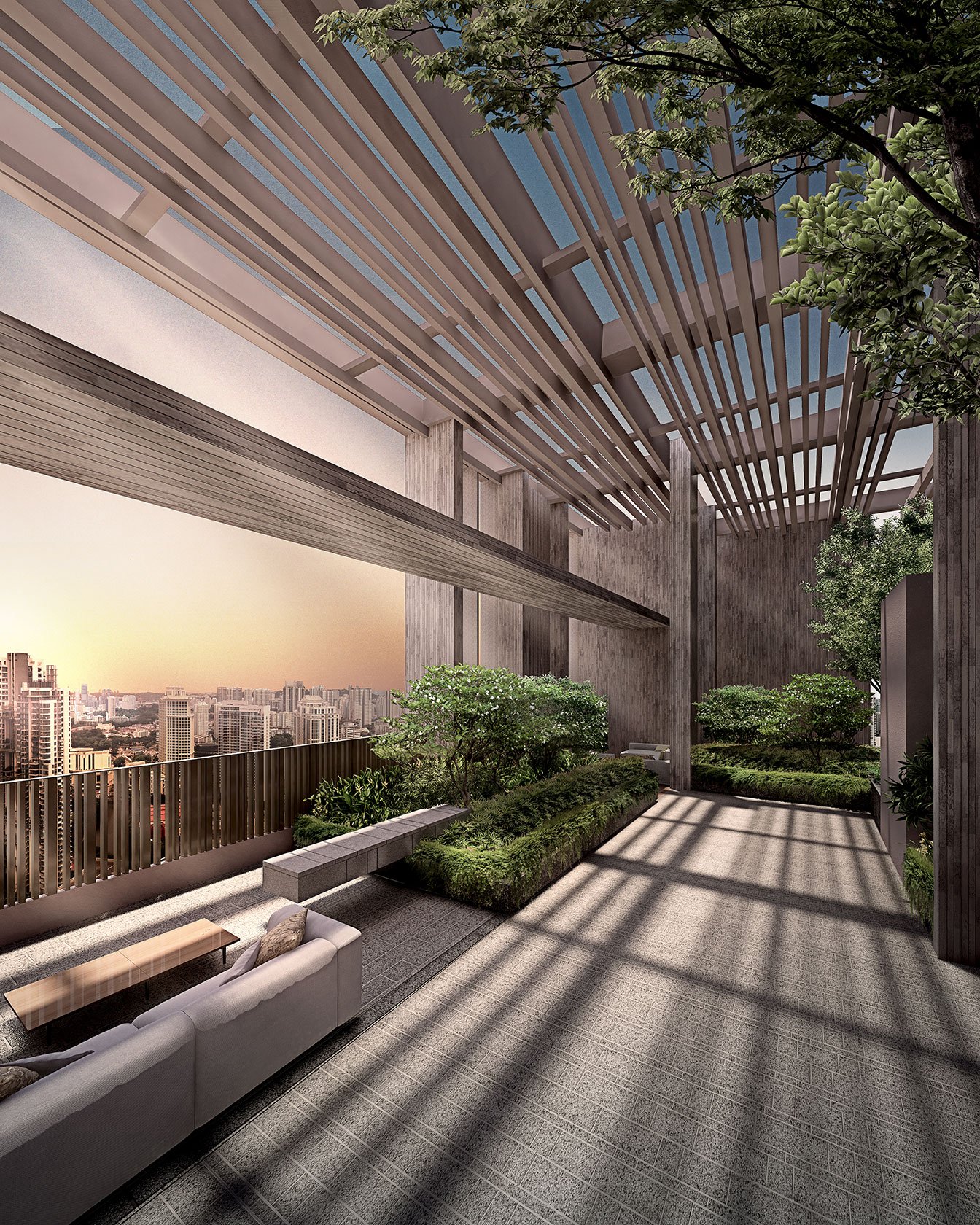 Roof Gardens up on the roof of both residential towers at 37th storey, bask in unrivalled panoramas of the city.